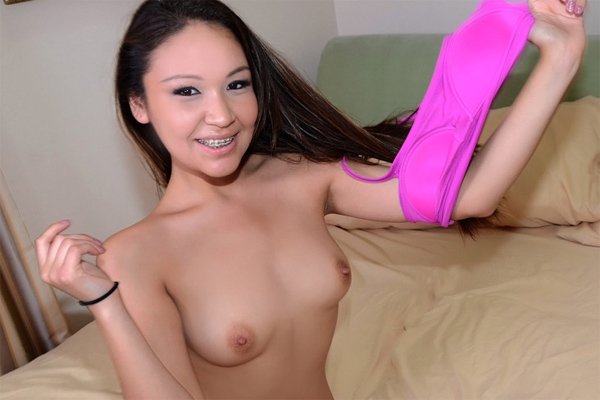 Gotta love a crazy girlfriend, right? Lily Lust is this little hotty's name, a real cute Asian American girl with a killer curvy little body, a red hot pussy, and braces! Damn, she's sweet! She's into selfies and showing off, and her boyfriend talks her into so much more!
Lily was feeling playful and decided to film a teasing video which Lilly planned to throw up on social networks because she was curious how many likes she would actually get. Her boyfriend Jake caught her in the middle of the act, and this hotty thought he was going to be furious; but on the contrary, he was pretty cool about it and actually made it quite enjoyable for both of them. He got Lilly to really bring out her inner vixen, and nature took its course. Jake got her so riled up, she gave him a blow job right there in the bathroom. They made their way to their bedroom where they pleasured each other all the while recording the whole sexcapade.
She's a hot fuck for sure, this crazy Asian girlfriend seems love getting cum all over her sexy ass too!